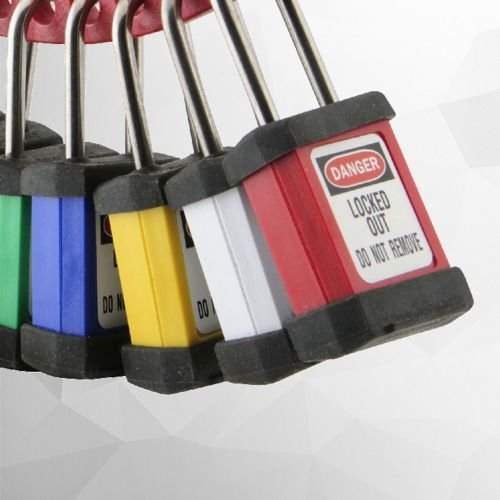 Lockout-Tagout Safety padlock from Abus, Master Lock and Brady
Safety padlocks are specifically designed for Lockout Tagout applications and are only used controlling energy sources. Using colour coding (and optional engravings) safety padlocks are made identifiable and standardised.
For personal safety padlocks the following guideline is commonly used:
1 employee = 1 padlock = 1 key (OSHA Standard 1910.147)). When 1 employee requires multiple padlocks or when there is group-lockout in place usually keyed alike padlocks sets (KA) are used.