Key systems
Choosing a lockout tagout key system

1. Determine the number of employees that you require on this lockout-tagout system.

2. Determine how many employees will need to receive more than one safety padlock for lock-out. Those employees should get KA (Keyed Alike) padlocks.

3. Choose one of the following Safety Keying Systems:

- Keyed different (KD) *
- Keyed alike (KA) *
- Master keyed (MK) *
- Grand master keyed (GMK)
- Keyed alike master keyed (KAMK) *

*  Available through the webshop


Types of key systems

KD | Keyed Different

The key opens only one padlock.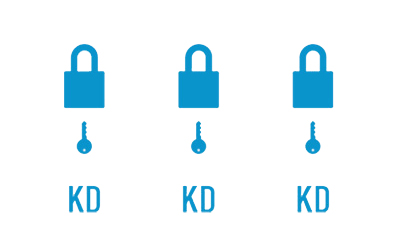 KA | Keyed alike
Each padlock has its own key. All keys are the same and open all padlocks within in a group.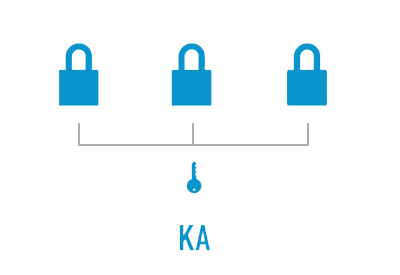 MK | Master keyed
A Master Key can open all padlocks across several groups (KD and or KA).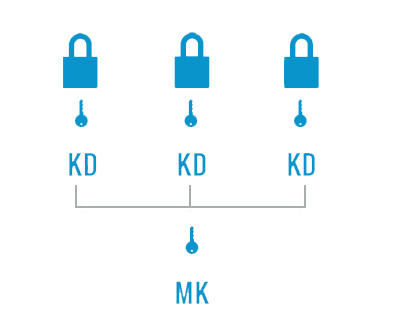 Key charting
To maintain the integrity of a Safety Lock-Out System, it is vital to ensure no duplicate keys are issued. Lockout-tagout-shop provides a Free Key Charting Service to record the key numbers used by customers. Once a system is registered, Lockout-tagout-shop.com will send you a unique USER I.D. number. By using that I.D. each time you order padlocks, we assign a new key code for each new lock. Thus ensuring no unintended duplication of keys.







Engraving

A permanent and durable method to customize your safety lock-out padlocks.

Available on: Padlocks from Abus, Brady and Masterlock

Areas for engraving:
Front, back, both sides of the padlock body and the key. De engraving may include, text, numbers and symbols. For the engraving of logos we need a -.pcx, -.tif or .bmp format files.
For orders with unique engravings on every padlock we provide an  Excel®-spreadsheet. Please beware to not exceed the maximum length of the engraving.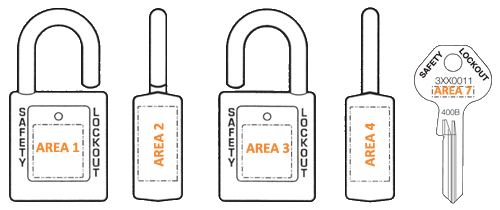 Setting up a group lockout system
Properly setting up your permit station can further improve the effectiveness of group lockout execution:
During the energy-isolation process, workers can use documentation, key number and the balance of locks in the box to verify the lockout was performed correctly.
During equipment audits, missing locks are easy to identify. Engraving the key number on the locks will simplify the process of ordering replacements.


Setting up your station

1  Assign station to an area or machine.
We can produce laser-engraved tags marked to your specifications.

2  Use a keyed-alike set of equipment locks in the color specified by your lockout program. Permanently mark the key with the key number.
Multiple padlock color options offered. LifeGuard™, a no-charge key-charting system, is available to build your system of locks and prevent unintentional key duplication.

3  Assign equipment locks to station. Ensure appropriate quantity of locks for the location. Engrave lock information and key number on station tag. Engrave locks in set with sequential numbers (e.g. Lock 3 of 10) and key number.
Lockout-tagout-shop can engrave locks and tags to your specifications.

Using your station

4  Designate station for a particular job. Use a job-specific identifier, such as a permit or work order number, to associate the box with the work being done.
Station includes rewritable tag that can be marked with job-specific information.

5  Ensure permit documentation and other necessary paperwork is accessible and visible to workers joining
the lockout.
Permit display case protects paperwork while maintaining its visibility and accessibility.

6  ZDisplay the key in a way that the key number is readable during lockout.
Lock caddy includes hooks to position the key in the center of the lock box window.

7  Initiate the lockout by using an operations or control lock in a specific color. This also provides lockout coordinators a level of control over releasing and re-energizing the locked out equipment.
Station includes latch hole to further distinguish operations lock from personal locks.