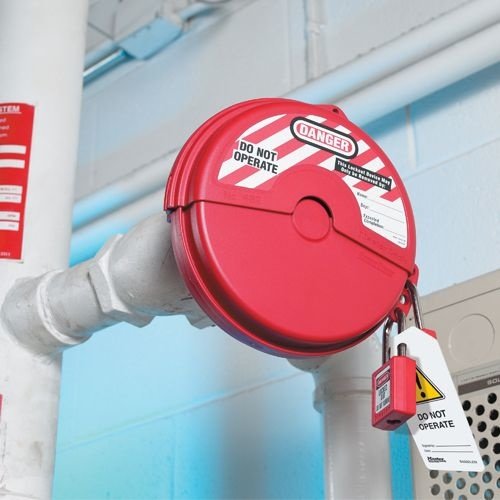 Locking devices for gate valves
All our gate valve lockout devices are designed for during lockout-tagout procedures and ensure complete blockage of the energy source during maintenance. Besides various types and sizes of traditional valve lock-outs, universal cable lock-outs are more and more used to lockout different types of valves.
Valve lock-outs are available for almost all valve types such as:
gate valves
handwheel valves
pressurized gas valves
gas cylinders
plug valves
Valve interlocks are usually made of robust nylon which makes them resistant to most chemicals, weather influences and extreme temperatures.
Lockouts for handwheel valves are available in several different sizes that correspond to the most common handwheel sizes, in addition, they have a knockout in the middle for the passage of the often present screw thread.
If your valves have a different size, you can use universal cable locks.
Do you need technical support or more information regarding our products please contact our technical specialists or sales engineers.