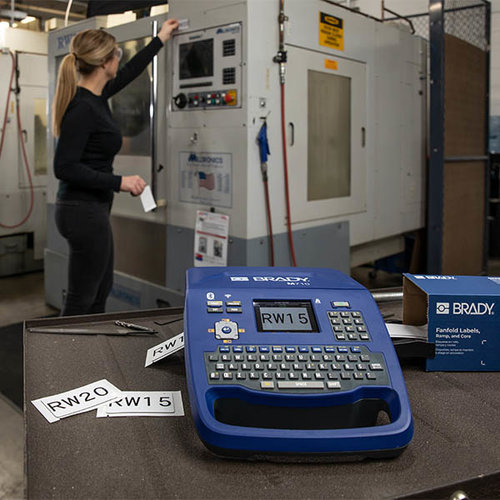 Brady Printer M710 accesories
The M710 portable label printer is Brady's fastest and most advanced label printer. It is available with and without Bluetooth & WiFi.
The M710 is suitable for: Electrical labelling, Facility identification, General identification, Healthcare and hospital labelling, Laboratory labelling, Wire and cable labelling.
The m710 is available in different versions:
Choose between different keyboard layouts (QWERTY, QWERZ, AZERTY or CYRILLIC)
There is a variant with and without Bluetooth & WiFi
Choose between the basic software package or choose between two advanced software packages.