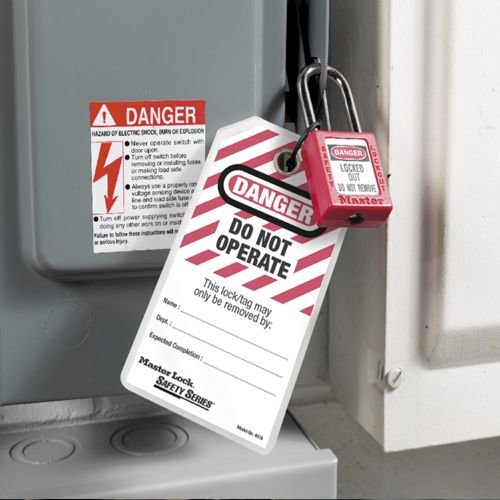 Safety tags and labels
Safety tags are preferably jointly placed with a safety lock on an isolator (tagout) as a warning that work is in progress. The tag usually indicates who performs the task and when it takes place. Often, the tag also includes a warning icon with corresponding text.
Identification tags are permanently placed at isolators to identify and mark it's location, type and to correspond with the procedure sheet.