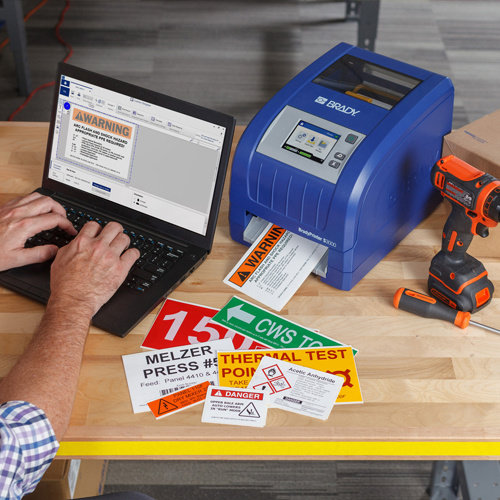 Sign & Label Printers
Print labels and icons with Brady's printers. The printers offer extensive options and options for high-quality, cost-effective printing.
With Brady's label printers you can print, safety signs, floor marking, 5S labels, lean labels, labels to identify racks, doors, stairs, bins, desks and chairs and CLP-labels to identify chemicals. 
Besides the label and pictogram printers from Brady we also offer printers accessories like a squeegee,  trolleys, printer cleaning kits, media wiper packs, cutter cleaning tools and supplies carrying cases. 
There are a wide range of matching consumables, such as labels and tapes available for every printer.


Do you need technical support or more information regarding our products please contact our technical specialists or sales engineers.