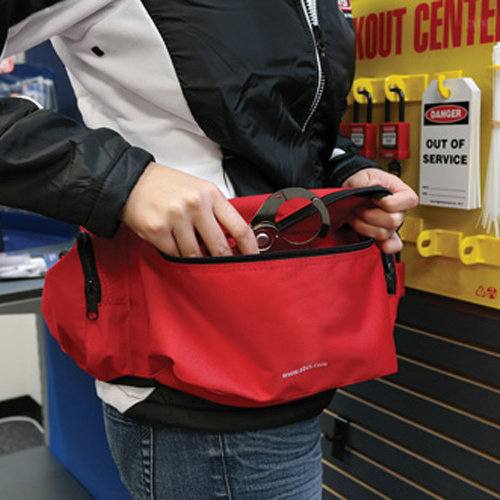 Best quality lock-out Kits
Lockout kits are pre-assembled sets of Lockout-Tagout materials for mechanics or technical services, supplied in a handy carrying case or toolbox. We differentiate between kits for electrical and for mechanical work.
For the most common Lockout-Tagout operations, it is a great solution for mechanics to carry a lockout kit with them so that work can be carried out immediately. Depending on the type of mechanic (electrical or mechanical) and the installations present, a standard lockout kit or a custom-made lockout kit can be chosen.
A lockout kit contains at least the following materials:
Robust carrying bag, belt bag or case.
One or more safety padlocks in a predetermined colour and lock.
One or more safety tags identify the isolation point.
Padlock multiplier in case several employees are going to work on the same installation.

Please contact our technical specialists or sales engineers if you need technical support or more information regarding our products.