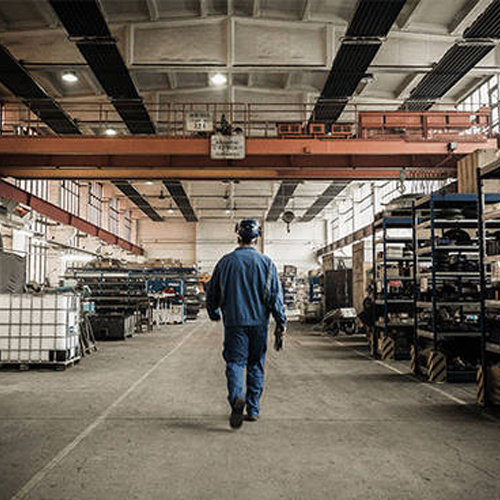 Lockout-Tagout Procedure Writing, Audits, Software and Training
Setting up and implementing a successful lockout tagout (LOTO) procedure can be complex. Establishing a procedure that is as efficient and safe as possible requires an assessment of current safety procedures (work permits), operator skills and analysis of the installations. When a lockout tagout procedure is set up or maintained incorrectly, it can lead to production loss, dangerous situations and even injury.
A good lockout-tagout procedure complies with the legislation and guidelines, is implemented at all levels of the organization and is a safety measure for all employees. Therefore it is not just a policy document.
Lockout-Tagout-Shop can support you with the following services:
Writing machine-specific LOTO procedures by our field engineers who have in-depth knowledge of technical installations.

Performing a Lockout-Tagout audit to assess how suitable your current procedure is and where there are areas for improvement.

Lockout Tagout software systems for managing your LOTO procedures, performing audits and keeping track of LOTO activities.
LINK360: Brady cloud based LOTO software

PASLOTO: Pilz cloud based LOTO software

The training of your employees and the person responsible for LOTO. In addition to classroom training, we also offer dedicated training at your location.

Introduction LOTO in the manufacturing industry: a 1-day classroom course for LOTO responsible, which we organize semi-annually in collaboration with Pilz Nederland BV.

Dedicated LOTO training and workshops for users. Using practical cases, demo sets, your procedure and legislation and regulations, we teach the operators about the usefulness and necessity of safe maintenance of machines.

A non-binding inventory in which our sales engineers go through the entire LOTO range at your location.

Demonstration of all LOTO materials from Abus, Brady and Master Lock

Inventory of the products required for you.

Drawing up a Lockout key plan

Elaboration of the proposal


Do you need technical support or more information regarding our products? Please contact our technical specialists or sales engineers.