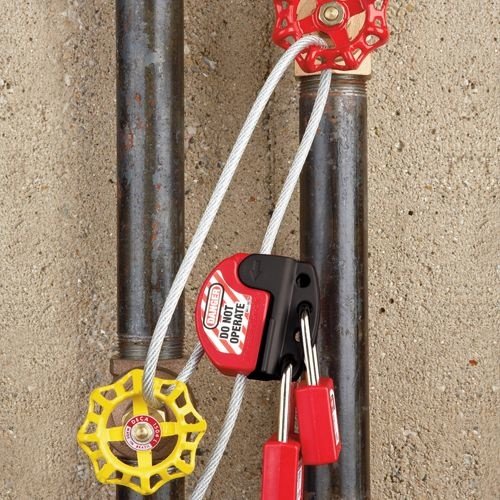 Top quality cable lock-out devices
Multi purpose cable lock out devices are used for locking out valves, ball valves and butterfly valves. Cable locks are commonly equipped with multiple padlock holes and available in various designs, cable lengths and material types.
There are two types of cable locks:
Cable interlocks for electrical hazards.
equipped with nylon non-conductive cable.
Cable lockout for mechanical hazards.
equipped with coated steel cable.
Because cable locks are universally applicable, they save a lot of space in your Lockout-Tagout case. By using cable locks you can also easily rationalize the number of different types of LOTO materials.
Do you need technical support or more information regarding our products please contact our technical specialists or sales engineers.