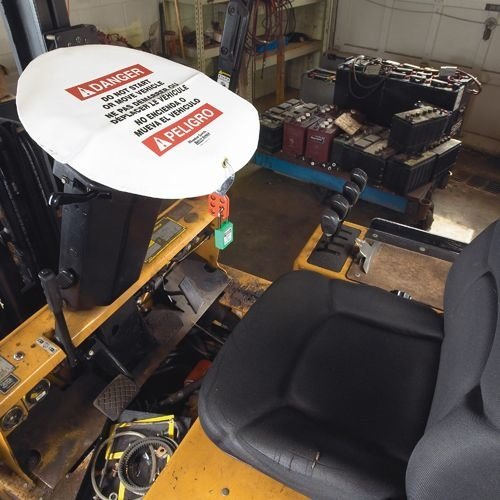 Steering wheel lock-out for optimal safety in the work environment.
Lockout-Tagout-Shop has various locking devices for vehicles, such as steering wheel locks and the Glad Hand Lock for locking trailers.
- Locking and marking of steering wheels
- Locking of detached trailers

Steering wheel lock-outs provides visual deterrent for vehicle maintenance. By pulling the strap with padlock holes the cover is easily fitted onto any steering wheel during maintenance.
Tip: For added safety use lock-out cable S806 around the steering wheel and pedals.