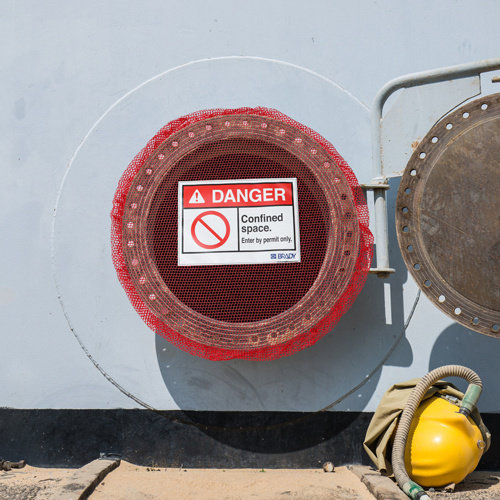 Confined Space Covers for optimal safety.
Access to confined spaces is commonly recorded on working permits and marked with ribbons and signs. For added safety, it is recommended to lock out the confined space entry using a confined space cover with optional lockout. Incorporating confined spaces into your LOTO procedure prevents accidental lock-in of personnel during maintenance.
Covers for confined spaces and manholes are provided with a warning sign with a symbol and are available in a lockable and non-lockable (elastic) variant.
Because there are 4 different sizes per type of cover, there is always a variant that is suitable for your confined space. If there is no edge to attach the cover, use a sleeve closure in combination with padlock-locking webbing straps.
Do you need technical support or more information regarding our products please contact our technical specialists or sales engineers.