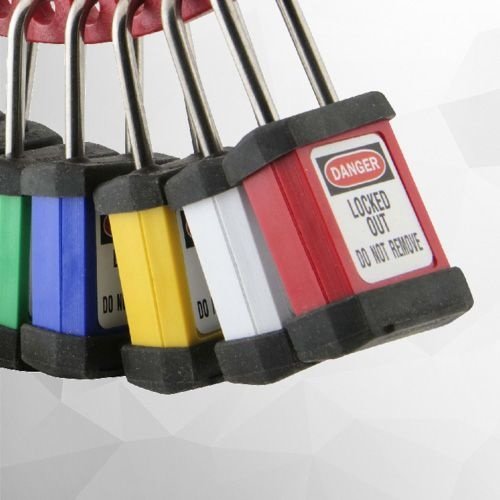 Lockout-Tagout Safety padlocks from Abus, Master Lock and Brady
Safety padlocks are specially developed for Lockout-Tagout applications and are used for controlling energy sources. By using colour coding (and optional engraving) the function of the padlock can be identified.
For personal safety padlocks, the principle of 1 employee = 1 padlock = 1 key (OSHA Standard 1910.147) is generally used. When one employee requires more than one padlock or a group lockout is used, keyed alike padlocks (KA) are usually used.
We have several categories of safety padlocks: 
- Zenex composite
- Nylon padlocks
- Steel padlocks
- Plastic coated aluminium
- Aluminium padlocks 
View our wide range of safety padlocks for various applications. Available from stock and for the best price. We have all top brands of padlocks in our range. 


Do you need technical support or more information regarding our products please contact our technical specialists or sales engineers.