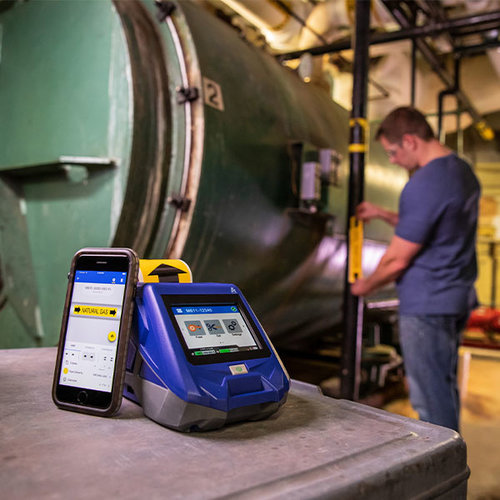 Brady Printer M611 accessories
Brady's M611 printer is a portable Label Printer with bluetooth and wifi. Brady's most flexible printer. Design, view and print labels with your smartphone, tablet or computer. Connect up to 5 different devices.
The M611 is available with standard software or with a comprehensive software package for labelling Laboratory equipment.
Brady's M611 printer is available with different options:
Choose between different keyboard layouts (QWERTY, QWERZ, AZERTY or CYRILLIC)
There is a variant with and without Bluetooth
Choose between the basic software package or opt for the M611 with the advanced software package specifically for cable labelling
The M611 printer prints on more than 70 material options, including;
Wrapping labels (Self-laminating vinyl wrapping labels, B-427)
Heat-shrinkable (PermaSleeve® heat-shrinkable labels, B-342)
Multi-purpose (Multi-purpose nylon labels with strong adhesive, B-499)
Repositionable (Repositionable multipurpose vinyl fabric labels, B-498)
QuickFlag™ (Multi-purpose polyester labels with extra-strong adhesive, B-483)
Electrostatically dissipative (Electronically dissipative, ESD, polymer labels, B-717)
Cable tag (Halogen cable tags, B-7643)
Fraud-resistant (Fraud-resistant polyester labels with "VOID" pattern, B-7546)